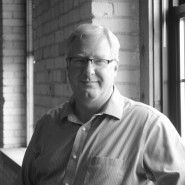 Professional Summary
I bring to our clients a team attitude fortified with 32 years of experience working with a variety of project types, clients, and methods of project delivery.  Experience has taught me that while most projects fall within a certain pattern and delivery framework, each project must be approached with its own unique design solution.   Quality design along with attention to detail, sensitivity to project schedule and budget helps assure a successful outcome.
While gaining knowledge at other firms, I became aware of frustration many clients expressed centered around a lack of interaction between the firms experienced personnel and inexperienced staff.  I felt I could address this issue with hands-on involvement in project management coupled with training and hiring highly qualified people.  This concept led to the formation of Madisen Architects.
Since opening Madisen Architects in 1999, our firm has enjoyed an ever broadening client base through strong design skills coupled with a consistently high level of client-based service.  Over time it became apparent that in order to accomplish the professional goals the firm had established and to remain relevant with changing technology, we needed to explore the concept of merging with someone who could complement our established skills and client base.  That led to the formation of Madisen Maher Architects in the spring of 2012 and the beginning of a whole new chapter for the firm.
As we move forward, we are implementing 3D design programs, improved presentation methods, sophisticated project databases, and improved communication methods, all with the goal of better serving our clients.  We look forward to a future of growth fueled by technical innovation and design excellence leading to ever improving client service.
Work Experience
2012 to Present: Principal, Madisen Maher Architects, Milwaukee, Wisconsin
1999 to 2012: President, Madisen Architects, Milwaukee, Wisconsin
1988 to 1999, Principal, Cerreta Group Architects, Waukesha, Wisconsin
1987 to 1988, Designer, Heike Design Associates, Brookfield, Wisconsin
1984 to 1987, Designer, General Electric Medical Systems, Waukesha, Wisconsin
Professional Skills
Project Management, Client Contact/Project Communications
Team Building/Partnership Philosophy
Quality Assurance, Renovation and Adaptive re-use projects
Commercial renovations
Personal and Professional Affiliations
President, AIA-Wisconsin, Southeast Chapter, 1997
Education
Bachelor of Science, Architectural Studies, University of Wisconsin, Milwaukee, 1983
Master of Architecture, University of Wisconsin, Milwaukee, 1985
Registration
Registered Architect, Wisconsin, 1988
National Council of Architectural Registration Boards (NCARB), 1991
Project Role
As the Principal-in-charge, I am responsible for all aspects of the design portion of the project, including client contact, contract negotiation, master planning, design, project management, production staff management, construction administration, and project close-out.