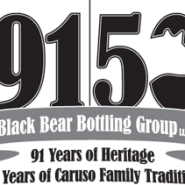 Madisen Maher Architects (MMA) was awarded  Black Bear Bottling Group, LLC's 65,000 square foot distribution center, supporting the company's growth in quality traditional and customized beverages for regional and national brands.  The distribution center will improve efficiency by providing storage and distribution services adjacent to their bottling facility at 2025 Southbranch Blvd. in Oak Creek, Wisconsin.
Black Bear Bottling Group is recognized as a leader of high-quality bottling services in the food industry that has acquired national clients.  They manufacture three distinct lines – product packaged in plastic bottles, glass bottles and Bag in Box.
"The distribution center streamlines the process, improving shipping and fulfillment for Black Bear," says Erik Madisen.  "A lack of adequate space required off-site storage, reducing efficiency," he adds.  Black Bear Bottling Group will increase employment to staff the new distribution center.